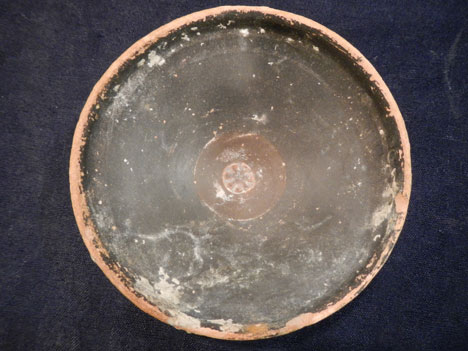 Here's an interesting piece from our collection! This 3rd century BC Roman bowl was recovered from the Grand Congloué shipwreck site, 10 miles off the coast of Marseilles, France. As you can see, it's in incredible shape, with the glaze mostly intact, and the 7 petal flower design at the bottom of the bowl still visible. It is a type of pottery known as Campanian Black Ware, produced in Southern Italy beginning in the 5th century BC. You can see some of the encrustation from its long stay underwater on the side of the bowl.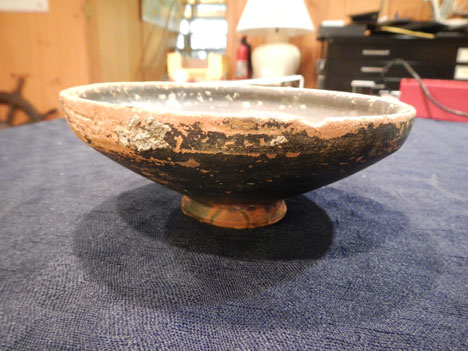 The story of the recovery of this piece is also historic. The field of underwater archaeology was in its infancy in the summer of 1952 when Jacques Cousteau and his team found this wreck. Over the next five years, the team salvaged the wreck, and discovered two ancient wrecks, separated by at least a century, layered one on top of the other.

Item was acquired from the Thomas H. Sebring Collection in 2004.